Fat Injection
Fat injections have varied uses such as to create fuller lips, to level out depressed scars, fill out areas of excess fat removal from a previous liposuction or to minimize facial aging creases.
They can be very helpful to reverse some of the signs of aging, creating a more refreshed, rested appearance. Fat can also be used as a filler material to help provide fullness, enlarge a structure, or to correct contour irregularities.
During the procedure, suction is used to remove the fat from one area of the body, and is then injected into the desired area(s). There is often a need for a few treatments in order to obtain the most desirable and long lasting results.
For additional information on Fat Transfer / Fat Injection, visit the American Society of Plastic Surgeons for this procedure.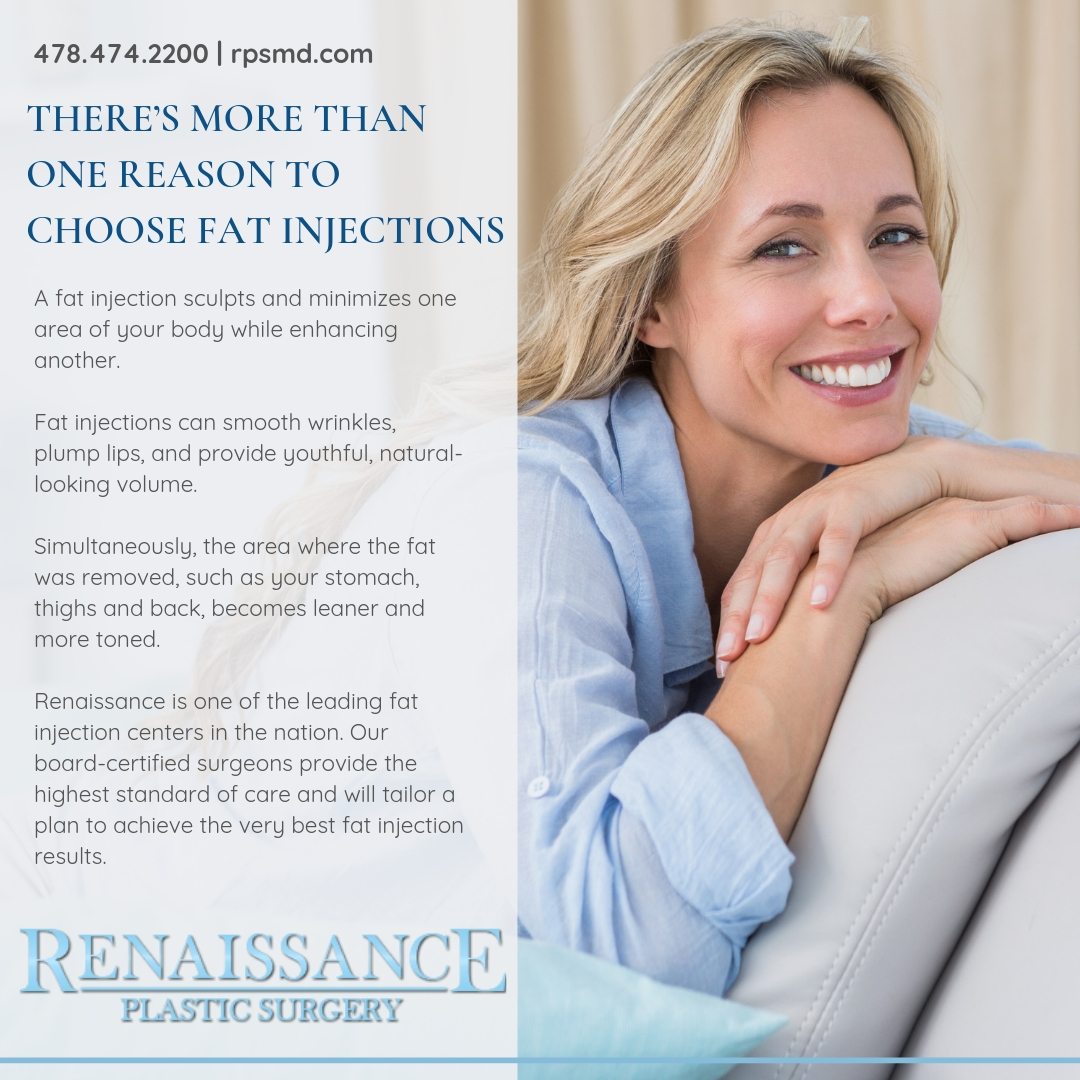 The Quick Facts
LENGTH OF PROCEDURE:
1 to 3 hours
ANESTHESIA:
Local
IN OR OUTPATIENT PROCEDURE:
In