Breast Lift
Breast lift (mastopexy) is a surgical procedure that lifts breasts that have begun to sag as a result of pregnancy, weight loss, aging, or genetics. In many instances, a breast lift can be performed in conjunction with a breast augmentation (breast implants) to give a better projection, fullness, and overall shape.
At Renaissance Plastic Surgery, our surgeons are breast surgery specialists with extensive experience in all types of breast construction. A breast lift is not a simple procedure, so the skill of your surgeon is paramount. The areolas and nipples must be repositioned, and an excellent outcome means that you retain as much sensation as possible while achieving the look you want.
Prior to your surgery, we will consult with you to determine how you would like your breasts to look after your procedure. Using our VECTRA 3 Dimensional Imaging System, we can illustrate different forms of mastopexy and different types and sizes of implants. Renaissance is the only plastic surgery practice in the area with this new technology.
Are there visible scars after a breast lift?
Yes, scarring is inevitable after a breast lift, but our surgeons are skilled at keeping scars to a minimum. The scars also diminish over time.
A variety of methods are used for breast lifts depending on your anatomy. In most cases, three incisions are made – horizontally in the natural under-curve crease of the breast, vertically from the bottom of the areola to the crease, and around the areola.
What happens during a breast lift?
A breast lift is an outpatient procedure that is performed under general anesthesia. Depending on the case, the surgery can take as little as one and a half hours or as long as three hours.
During the surgery, excess skin is removed, and the tissue is reshaped in a higher position. This involves also moving the nipple and areola. If the areola has been stretched, it may be reduced in size so that it is rounder in shape and more proportionate with the rest of the breast. While the nipples and areolas are moved, they remain attached to the blood vessels in order to preserve sensation.
Breast Lift Patient Education ASPS
What can you expect after a breast lift?
Most women take a week or two off from work after a breast lift. Bandages will be applied, and we will probably ask that you wear a surgical bra during the healing period. As after most surgeries, you can expect some tenderness, inflammation, and bruising. Soreness and bruises should subside within days, but the swelling may linger for a few weeks, after which you will be able to see your final result.
All sutures are under the skin and will not require removing. Drains are rarely required.
You will need to sleep on your back and avoid lifting and strenuous exercise for a period of time.
While breast lift surgery is long lasting, gravity can cause the breasts to sag further over time. For most women, subsequent sagging is considerably less than they experienced prior to the surgery.
See Your Results Before Surgery!
Considering Breast Surgery? Try VectraXT 3D Imaging available only in Middle Georgia at Renaissance Plastic Surgery.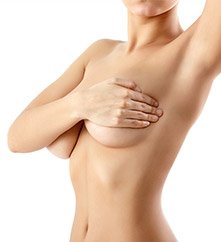 Is a breast lift right for you?
If you are dissatisfied with the appearance of sagging breasts, a breast lift may be the answer for you. If you are planning to become pregnant in the near future, however, it is best to wait before having a breast lift.
Contact our office today for a consultation to discuss your candidacy for breast lift surgery.