Revision Skincare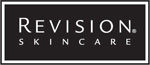 When Revision® Skincare began formulating private label skincare products in 1984, they vowed to never compromise on quality. "Make the absolute best products that solve a patient's skincare problems" was their mantra. This humble ambition became the phliosophy of Revision® Skincare. A philophy that inspired them to produce the finest phyisican dispened skncare products in the world.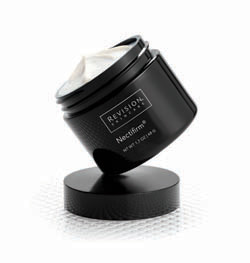 Revision® Skincare, uses only the purest, premium quality ingredients in our products and sells them exclusively to physicians. Rare ingredients are sourced from all over the world.
Based on the principal that cosmeceuticals must provide a targeted solution, their formulas are designed to correct each skincare condition through multiple pathways. This approach has yielded undeniable results for physicians and is the foundation that directs their formulations today.
Revision® Skincare delivers clinically-proven, high-performing products in over 10 countries. Best-selling products like Nectifirm®, Intellishade®, Teamine® and their Advanced Skincare Line. All created to equip physicians with targeted technology for combating acne and aging skin.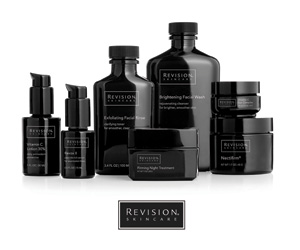 Every day, scientific advances in skincare products are being made at Revision® Skincare. Their passion is to make amazing products that solve patients' skincare problems.