HydraFacial – skincare
NOW OFFERING CUSTOMIZED HYDRAFACIALS TO TARGET YOUR SPECIFIC CONCERNS!
The Signature Hydrafacial   will deeply cleanse extract and hydrate the skin through serums filled with antioxidants, peptides, and hyaluronic acid.  Th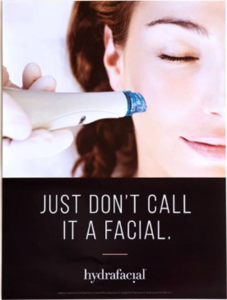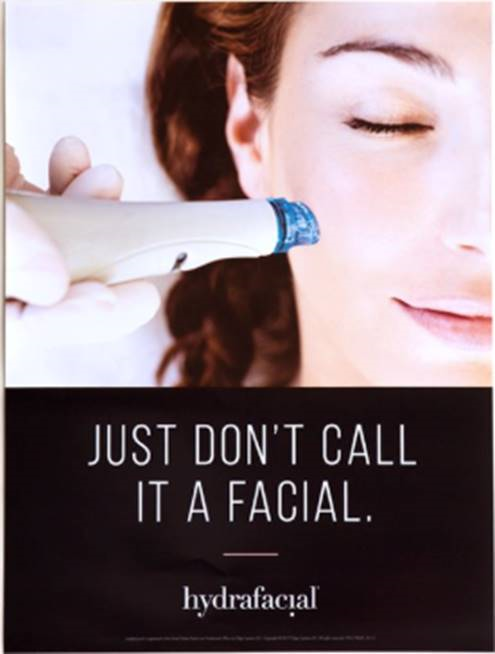 is is the perfect maintenance facial and should be performed every 4 to 6 weeks for optimal results.
The Deluxe Hydrafacial   $225 includes all of the essentials of the Signature Hydrafacial while addressing specific skin concerns through Hydrafacial's boosters and protocols:
AGE-REFINING – Dermabuilder boost is added to reduce appearance of fine lines and wrinkles
CLARIFYING –  Extended extractions and Blue LED Light Therapy to remove congestion.
RADIANCE –  Brtenol boost is added to minimize appearance of dark spots.
RESTORATIVE – CTGF is added to improve the appearance of skin tone, texture, and elasticity.
Edge Systems Corporation, the market leader of professional medical aesthetic devices and products, is the first U.S. company to develop hydradermabrasion technology and create the HydraFacial™ system. The HydraFacial™ system was first introduced at the American Academy of Dermatology Annual Meeting in 2005. It won the industry's "Best of The Best Award" in 2006 and was nominated for the award again in 2007 and 2008. The HydraFacial™ has been widely accepted by physicians, skincare professionals, patients and spa-goers worldwide.
The HydraFacial™ treatment is a new breakthrough in aesthetic technology. It takes its name from the root word Hydrate; "to cause to take up moisture". This ability to moisturize the skin separates the HydraFacial™ from all other skin resurfacing procedures. The HydraFacial™ treatment removes dead skin cells and extracts impurities while simultaneously bathing the new skin with cleansing, hydrating and moisturizing serums. The treatment is soothing, refreshing, non-irritating and immediately effective.
Hydration is the foundation of healthy, radiant skin. Irritation of the skin has been proven to increase signs of aging. The HydraFacial™ is a hydrating and non-irritating treatment.
The HydraFacial™ treatment is designed for all skin types. Even the most sensitive skin easily tolerates the HydraFacial™ treatment. Your physician or skincare professional may choose specific treatment serums and/or customize the treatment for your unique skin conditions and needs. Consult your physician or skincare professional for a skin evaluation and sensitivity test.
The HydraFacial™ treatment is a fast, efficient treatment that takes as little as 15 minutes. The treatment is often described as a feeling like "a cool paintbrush moving over the face". You may put on make-up and return to your normal activities right after the treatment since there is no downtime.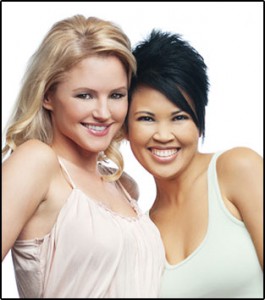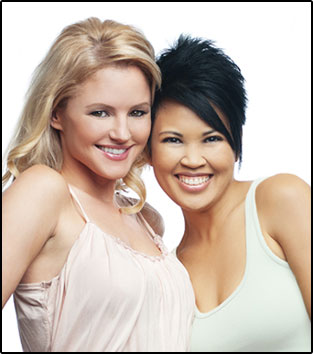 Many people report seeing visible skin refinement and an even, radiant skin tone after just one treatment. The smooth results and hydration may last 5 to 7 days or even longer. A series of 6 treatments are recommened for improving the appearance of fine lines, wrinkles, hyperpigmentation, acne and oily skin. After your first series of treatments, you may want to maintain your results with a HydraFacial™; treatment every 2 to 4 weeks.
The HydraFacial™ treatment is the newest advance in non-laser skin resurfacing. HydraFacial™ is the only hydradermabrasion procedure that combines cleansing, exfoliation, extraction, hydration and antioxidant protection simultaneously, resulting in clearer, more beautiful skin with no discomfort or downtime. The treatment is soothing, moisturizing, non-invasive and non-irritating. The HydraFacial™ treatment improves the appearance of fine lines, wrinkles, congested and enlarged pores, oily or acne-prone skin, hyperpigmentation and brown spots.
The HydraFacial™ procedure is suitable for most skin types, including thin or aging skin, ethnic skin, and dry skin or oily skin. Start your skin maintenance program now with HydraFacial™ to slow down your skin's aging process and delay the need for invasive procedures.
HydraFacial™ in the news!