Skin Care
All Cosmetic and Skin Care Consults are courtesy at The Skin Care Centre at Renaissance. We provide many rejuvenation services including Facials, Massage Therapy, Skin Care, and Waxing.
Skin Care Services
Renaissance carries a variety of skin care lines that are available in Physician's offices only. Our skin care lines are corrective in nature and help to maintain healthy skin. Whether your goal is to correct or maintain your skin, our trained staff is available to customize a program for you. We offer Revision, SkinMedica, Obagi and  others.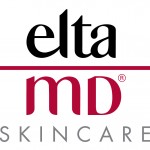 Learn More About HydraFacial A resurfacing treatment to enhance the skin's texture and refine pores. The patented vortex technology will cleanse, exfoliate, extract, and hydrate in one treatment.
Botox® – Muscles of facial expression can cause frown lines, forehead lines and crow's feet. Injection of Botox®, a purified toxin, into the specific muscle, results in relaxation of that muscle and improvement of the lines of expression.
Tissue Fillers
Juvederm, Restylane, and Radiesse are the most commonly used fillers on the market today. These are "fillers" used to restore volume and fullness to lines and folds.
Microneedling with the Rejuvapen Automatic Therapy System will allow your skin's natural repair mechanism to begin producing collagen and elastin to repair micro-perforations.
The Lunchtime Peel
Illuminize Peel
Vitalize Peel
Rejuvenize Peel™
Mini-Melanage Peel
Vi Peel

A non-invasive, patented cooling technology to remove localized pockets of fat in the abdomen, back and waist. These areas are often stubborn to respond to diet and exercise. No down time, no garments, no anesthesia!
Swedish Massage – Designed to create a relaxing therapeutic experience which invigorates tired muscles.
1 hour $70.00
Package for four $220.00
Neuromuscular Massage – this massage is a deeper, firmer therapeutic massage utilizing techniques that relieve chronic pain and release muscle tension. This massage can also be very helpful for postural problems.
1 hour $70.00
Package for four $220.00
Lymphatic Massage – Post op facelift patients – gentle massage intended to encourage the natural drainage of the lymph from the tissue space.
1 hour $70.00
Package for four $220.00
An FDA-approved treatment to grow eyelashes, making them longer, thicker and darker.
Consultations and Procedures
are by appointment only.
A written quote for any of the treatments
listed above will be given
at the time of your consultation.
EltaMD sunscreens help prevent sunburn and decrease the risk of skin cancer and early skin aging caused by the sun, when used with other sun protection measures. EltaMD sunscreens are formulated with transparent zinc oxide and are noncomedogenic, sensitivity-free, fragrance-free and paraben-free.