Voluma
Juvederm  Voluma XC is the first and only FDA-approved filler to instantly add volume to the cheek area in people over the age of 21
Adds volume to the cheek area
Gives a sublet lift
Helps restore contour for up to 2 years
Look up to 5 years younger
Helps enhance contour and create a more youthful profile for up to 2 years
Non-surgical
How does Juvederm Voluma XC Work?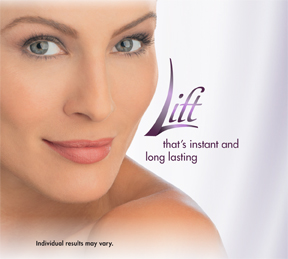 Juvederm Voluma XC works instantly to add volume and subtly lift the cheek area, temporarily reversing the signs of aging.  It is injected under the skin with a small needle.  To  reduce pain during the procedure, Juvederm Volma XC contains a numbing agent called Lidocaine.
The more youthful profile you can achieve from the procedure lasts up to 2 years with optimal treatment.
See the diagram for the 3 areas where Juvederm Voluma XC adds volume lost to aging.
Is volume loss in the cheeks making you look older?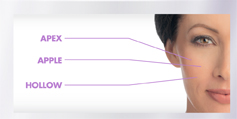 Wrinkles are part of the aging equation.

*NEW* Patient Perks Program for our Botox, Juvederm, and Voluma patients BEGINNING in November!
The Injectable Patient Perks program is a great way to take advantage of exclusive savings on our medical grade skin care products and non-invasive aesthetic procedures.
Visit Deb in Macon or Warner Robins or Trisha in Peachtree City for your next Botox, Juvederm, or Voluma treatment to hear about the current PERKS!
Call today to find out how Juvederm Voluma at the Renaissance Plastic Surgery can help you regain your youthful appearance.