Injectables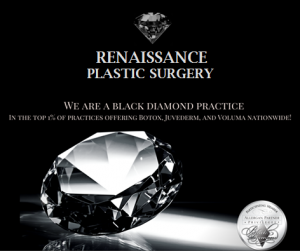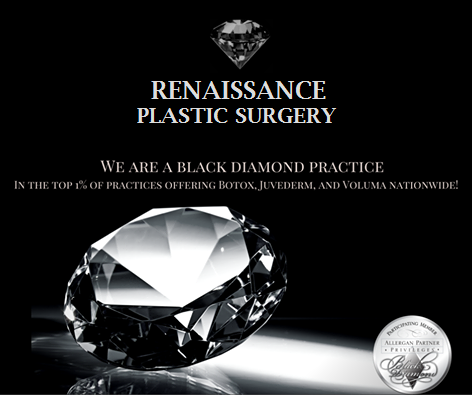 We offer Juvederm and Voluma for restoring lost volume in the face. These fillers provide a natural, youthful look.
Both Juvederm and Voluma are primarily made up of hyaluronic acid, a naturally occurring substance in the body that hydrates the skin and acts as a cushioning agent. Because hyaluronic acid is already produced by the body, these injections are well-tolerated with no need for allergy testing.
Both of these fillers are smooth gels that look very natural when injected under the skin by an experienced injector with an artistic eye.
What can Juvederm improve?
Juvederm can soften many moderate to severe facial wrinkles and folds, including:
• Cheek wrinkles
• Nasolabial folds
• Marionette lines
• Tear troughs
Juvederm is also often used to create fuller lips.
What can Voluma improve?
Voluma is thicker than Juvederm and can be injected into deeper layers of the skin. As a result, it can:
• Support the skin's structure
• Provide younger looking facial contours
• Restore fullness to hollow cheeks or temples
• Subtly lift sagging skin on the face and/or neck
What happens during the injections?
Prior to injection of the filler, a topical numbing cream is placed on the face. In some instances, the area may also be injected with a local anesthetic. Ice is also applied for comfort and to minimize potential swelling and bruising. The injection of the filler usually takes less than 15 minutes.
What can you expect after Juvederm or Voluma injections?
No downtime is required after Juvederm or Voluma injections. You might experience some mild swelling and bruising, however. You can cover any discoloration with makeup until the healing process is complete.
How long do the results of Juvederm and Voluma last?
Juvederm can last as long as a year in some cases, although for most, the results last 6-8 months.
Voluma's results last longer – 18-24 months.
Are Dermal Fillers right for you?
If you have moderate to severe lines, wrinkles, folds, facial hollowing, or sagging of facial and/or neck skin, Juvederm and/or Juvederm Voluma may help to restore a fresher, more youthful appearance.
Only through a consultation can we advise whether dermal fillers will provide you with your desired results. In some cases, by themselves or in various combinations, other options may be more appropriate such as CO2 Laser Resurfacing, Phenol Peel, Botox, or Facial Surgery.
*NEW* Patient Perks Program for our Botox, Juvederm, and Voluma patients – BEGINNING NOVEMBER 1st!
The Injectable Patient Perks program is a great way to take advantage of exclusive savings on our medical grade skin care products and non-invasive aesthetic procedures.
Visit Deb in Macon or Warner Robins or Trisha in Peachtree City for your next Botox, Juvederm, or Voluma treatment to hear about the current PERKS!
Contact us now to find out more about Dermal Fillers.