Taylor W. McLendon, M.D.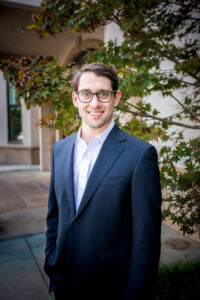 Taylor W. McLendon, MD is a board-certified plastic surgeon with a focus on microvascular breast cancer reconstruction, as well as aesthetic breast, body, and facial plastic surgery.
Dr. McLendon grew up in Macon, Georgia where he attended Stratford Academy. He Attended the University of Georgia where he earned a BS in Biology, Magna Cum Laude. After UGA, he attended the Mercer University School of Medicine where he obtained his MD and was elected into the AOA Medical Honors Society. Dr. McLendon then completed an Integrated Plastic Surgery residency at the University of Texas Southwestern, which was ranked the #1 Plastic Surgery training program during his tenure there from 2015-2020. This intensive training program afforded Dr. McLendon the opportunity to train under the direct tutelage of a multitude of world experts in the fields of facial, breast and body cosmetic surgery, as well as receiving extensive training in microvascular breast reconstruction in one of the country's most prolific academic settings.
Dr. McLendon's wife, Mary Priestly, is also a Maconite, Stratford graduate, and former ballerina with the Nashville Ballet. She also comes from a medical family, her father being an ophthalmologist and her mother a psychiatric nurse. Dr. McLendon and Mary Priestly have deep roots in this community and are ecstatic to return home with their children to raise them near family and to serve the community that has provided them so much on the way to achieving their goals. This move has also offered Dr. McLendon the opportunity to work with his mentor and father, Dr. Christopher McLendon.
Dr. Taylor McLendon loves the marriage of form and function in plastic surgery, and this is what initially drew him to plastic surgery as he was shadowing his father in his late teens. Dr. McLendon truly appreciates the opportunity his patients offer him to form a plan tailored to their exact needs, and he always aims to execute that plan with the highest degree of safety, technical expertise, and compassion.