Newsletters
"How much do you charge per unit?"
"How much do you charge per unit?" That is a question that our receptionists get multiple times each day as they answer the phone calls coming into our medical practice. For those of you reading this article that are not familiar with Botox Cosmetic, it is commonly priced per unit. As many times as we hear that question, we are shocked each time that the first question many have when deciding where to go for a Botox treatment is the cost per unit, not the experience and qualifications of the medical professional administering the treatment. While Botox Cosmetic is one of the most popular non-surgical cosmetic procedures performed in the United States, it is still a prescription medication and a medical treatment.
The cost per syringe of filler such as Juvederm is again one of the first questions our receptionist receive when answering calls at our medical practice. Again, many do not consider the knowledge of all the facial anatomy, nerves, vessels, muscles, etc. that is necessary in order to minimize adverse outcomes. With home Botox parties, online deals that are too good to be true, and injectable facilities popping up everywhere, people forget that these are medical procedures and again the qualifications and experience of the medical professionals providing these treatments should be their utmost concern.
Our plastic surgery practice has three board certified plastic surgeons. Our practice is ranked in the top 1% of practices offering Botox, Juvederm, Voluma, Vollure, Volbella and Kybella in the entire nation. Our cosmetic injectors, Deb Elliott-Smith, RN and Trisha Kennedy, NP-C all focus on very natural and soft aesthetic outcomes as well as patient safety.
Skin Deep Vol. 17

Skin Deep Vol. 16

Skin Deep Vol. 15

Skin Deep Vol.14

Skin Deep Vol.13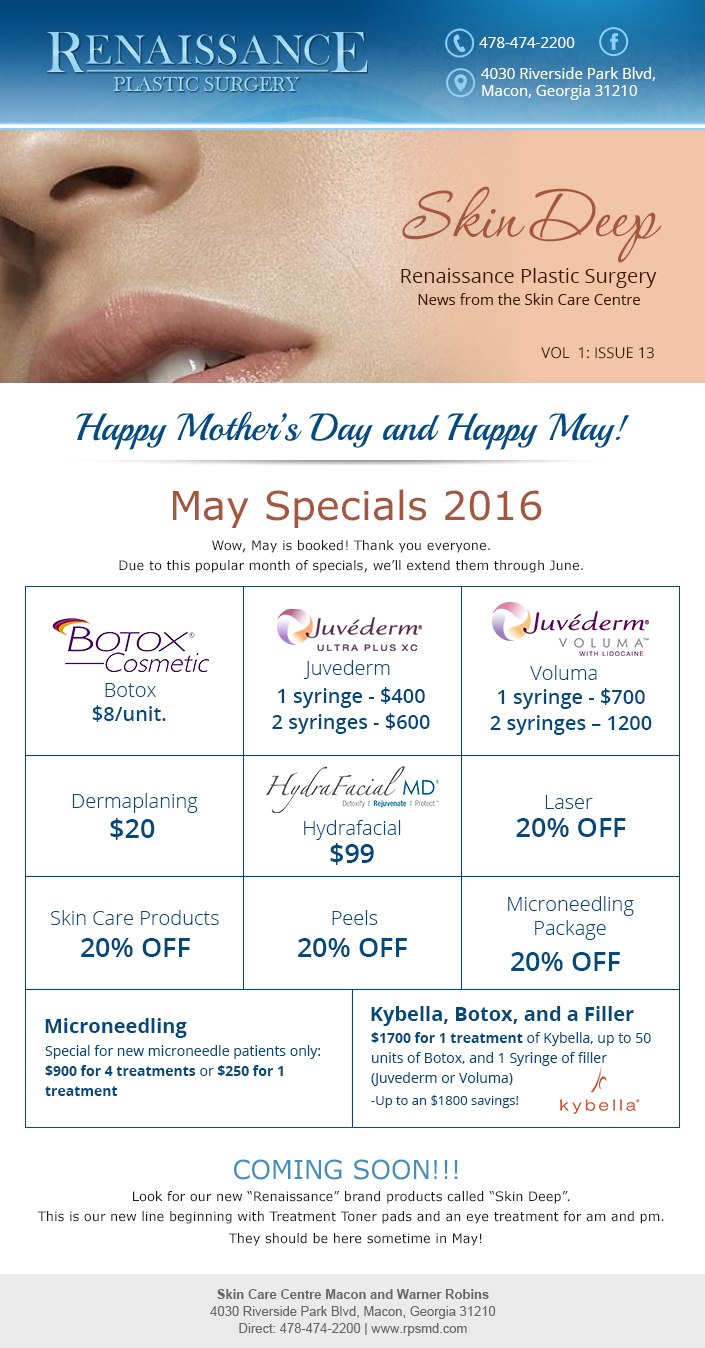 Skin Deep Vol.12

Skin Deep Vol.11

Peachtree City Newsletter

Skin Deep Vol.10

Skin Deep Vol.9

Skin Deep Vol.8

Skin Deep Vol.7

Renaissance Voted Best Plastic Surgeon

Skin Deep Vol.6
Skin Deep Vol.5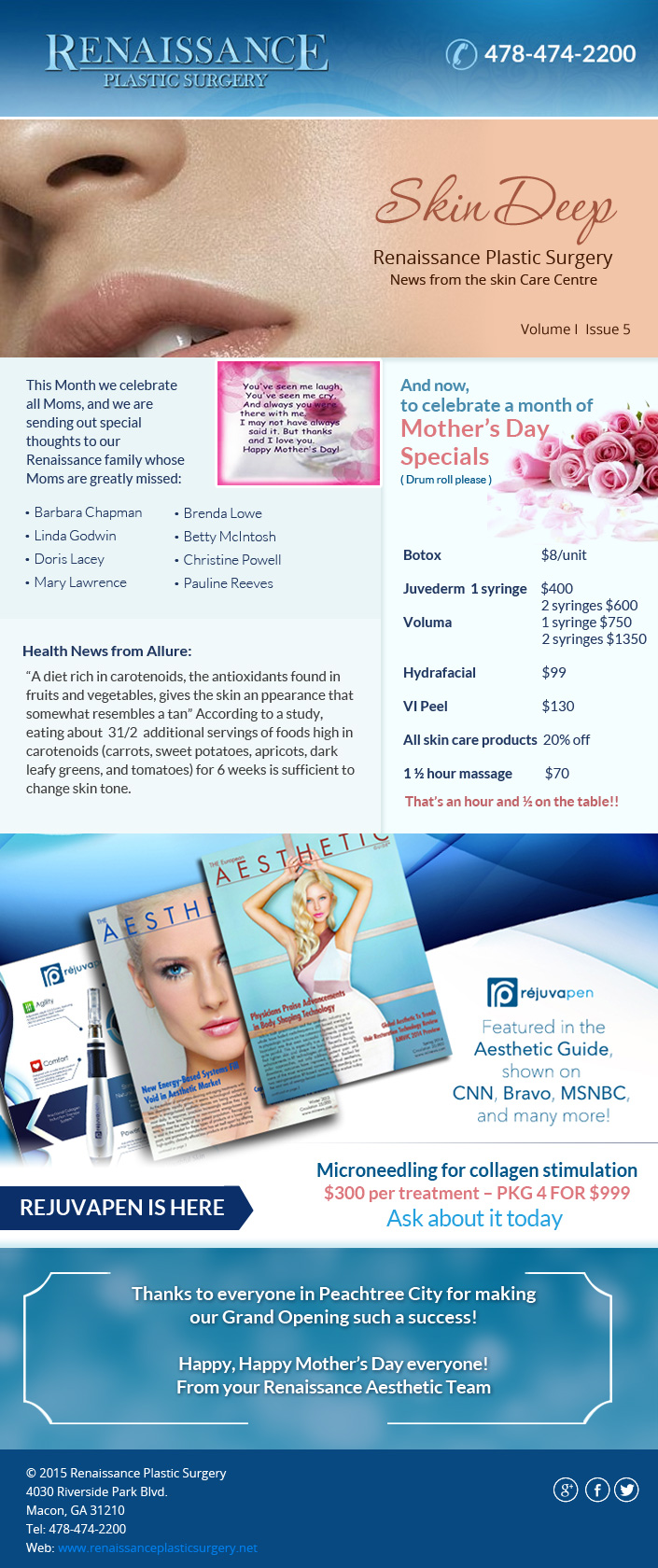 Skin Deep Vol.4

Skin Deep Vol.2

Skin Deep Vol.1